Welcome to the Lynn Jaye Fine Art Gallery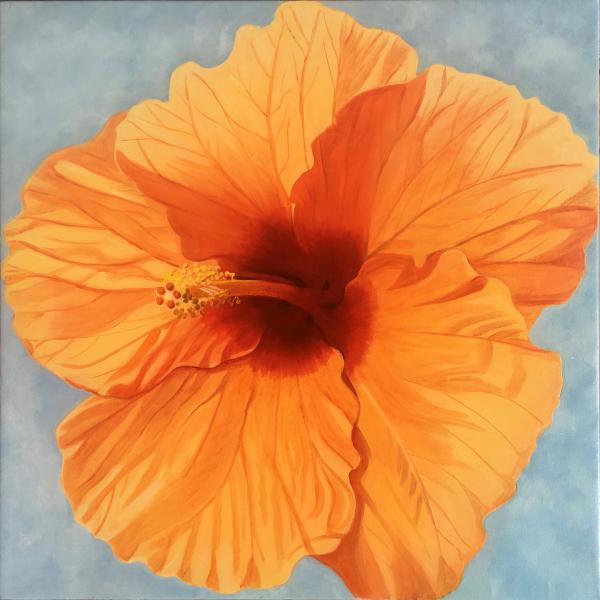 Recently I have been drawn to flowers. Painting one big flower is like a meditation, bringing me closer to the center where peace and harmony reside. I love using oil paint with thin glazes to express the delicacy of petals.
I have always painted landscapes. The beauty of nature moves me so much that I want to capture it and share my experience. I have recently returned to oil paint and love the way it moves and blends. However, for my abstract work, which expresses my inner self, acrylic works best because I can build up layers of texture with gay abandon!