Welcome to the Lynn Jaye Fine Art Gallery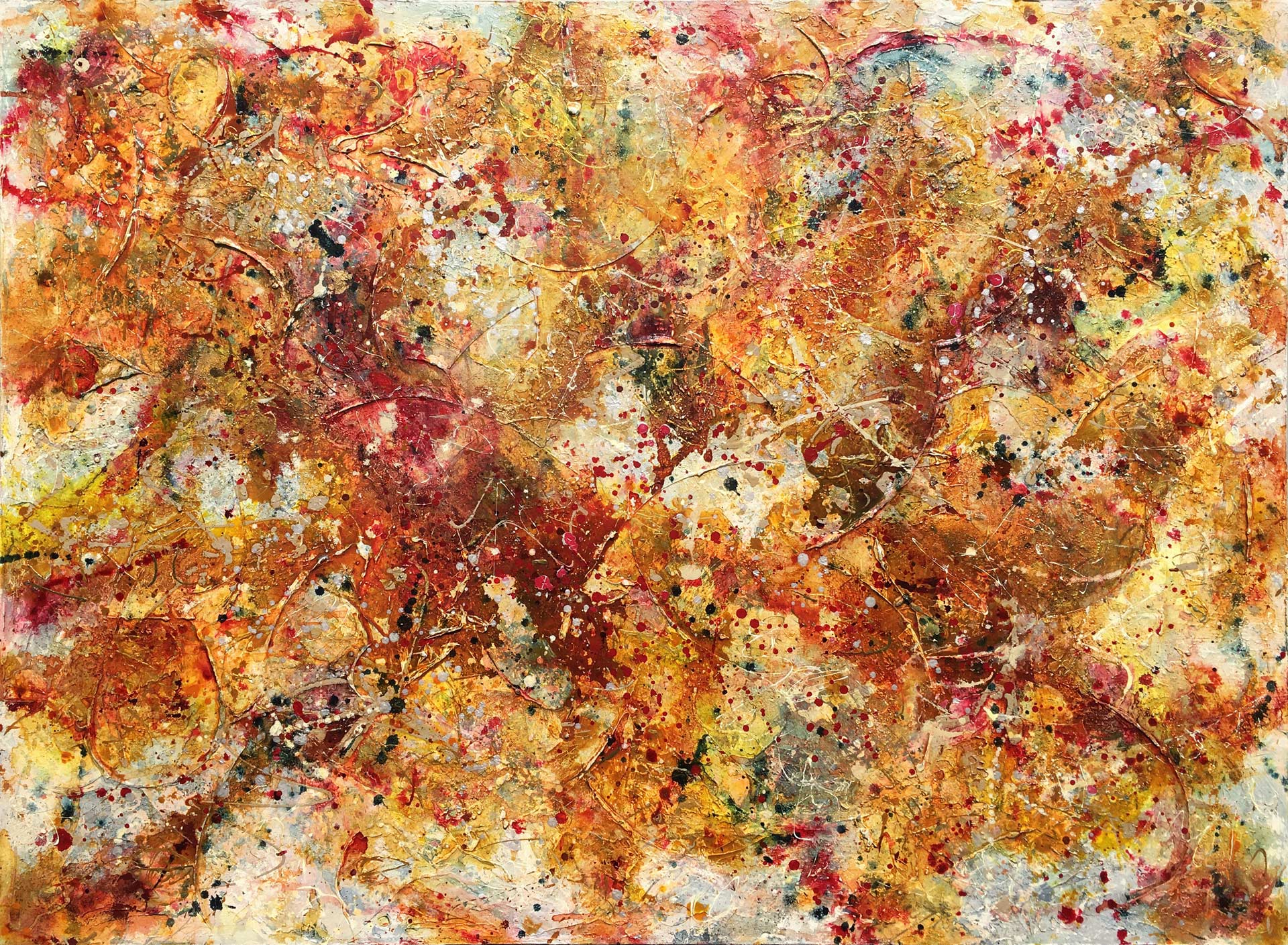 My new abstract paintings aim to express my inner self, a deep world of energy and emotions. Memories of the past, tumultuous feelings, wishes, hopes and desires, are all expressed in acrylic on canvas with rich texture, broken glass, found objects, mica and paper. I am expressing my love of the past echoed in old, peeling walls seen and felt during travels to ancient cities, and my exaltation whilst swimming, snorkeling and diving amidst coral reefs and beautiful fish. Space travel through out-of-body experiences takes me speeding through galaxies and crashing through time barriers. There is another dimension that I am discovering and making visible through my work.
I am informed by Abstract Expressionists such as Jackson Pollock and Impressionists such as Claude Monet, but my work seeks to find a new, unique expression of my own experience.